Since 1989, AUSTE has been a leading source of Suzuki music education in Minnesota. The AUSTE is fortunate to have an outstanding staff of trained professionals who have extensive training and experience in Suzuki repertoire and pedagogy. Each member of our staff is dedicated to helping our students achieve their highest potential.
---
Nancy Lokken – Violin / AUSTE Director
Suzuki Association of the Americas Teacher Trainer
Phone: 612-875-9003
Email: nlokken@gmail.com
---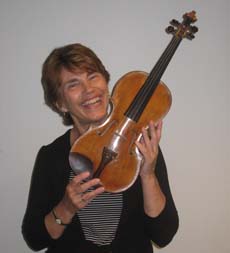 Nancy Lokken has directed Augsburg University Suzuki Talent Education (AUSTE) in Minneapolis, Minnesota since 1989. She also teaches Suzuki pedagogy as a registered Teacher Trainer with the Suzuki Association of the Americas. She studied with Dr. Suzuki in Japan and is an active Clinician and Teacher Trainer at institutes, festivals and workshops throughout the United States, Canada, and Latin America. She is a founding member and first President of the Suzuki Association of Minnesota, and served on the board of the American String Teachers' Association of Minnesota. She was the Coordinator of the 30th Anniversary Conference of the Suzuki Association of the Americas (SAA) in 2002, has presented at several SAA and American String Teachers' Association (ASTA) National Conferences, and served on the SAA Teacher Development Committees which developed the courses ECC!, "Every Child Can!, and SPA, "Suzuki Principals in Action."
Ms. Lokken has taught in Bermuda, Canada, Spain, Japan, Mexico, Ecuador, Peru, Vienna and England. Her students have been recipients of numerous awards and recognitions, including performances with the Minnesota Orchestra and St. Paul Chamber Orchestra. The AUSTE students were selected to perform in the International Ensembles Concert at the SAA Conference in 2004, invited to perform in Mexico City at the International CEDROS-UP Festivals in 2005 and 2010. AUSTE students have toured and performed in Salzburg, Vienna, Prague, Mexico, Spain and England. Ms. Lokken was honored by the American String Teachers Association with the award of Master Teacher for the state of Minnesota in 1998, and received the American Suzuki Institute Chair Award in 2012. In 2019 the Suzuki Association of Minnesota presented her with a Certificate of Appreciation with the naming of the "Nancy Lokken Summer Institute Scholarship," to be awarded annually to a deserving student or teacher.
Ms. Lokken was a Suzuki parent to three children and is now a Suzuki grandparent. She is deeply appreciative of Dr. Suzuki's contribution to music education and his philosophy that guides the teaching.
---
Elise Parker – Violin Instructor
Email: elisehelene@mac.com
---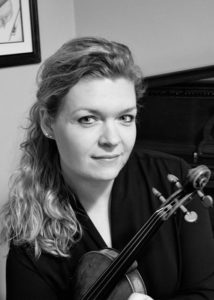 A native of Minneapolis, Elise Parker completed a Master's degree at Rice University in 2008, where she was the recipient of the Distinguished Fellowship of Violin Award, studying with Kathleen Winkler. She received a Bachelor's degree in music performance from the University of Wisconsin-Madison with a School of Music scholarship, studying under Vartan Manoogian. Her study and training in the Suzuki Method includes pedagogues William Starr, John Kendall, Nancy Lokken, Mark Bjork and Brian Lewis.
An avid orchestral musician, Ms. Parker has performed with ensembles including the Houston Grand Opera, Houston Ballet, San Antonio Symphony, North Carolina Symphony, Minnesota Children's Theater Company, Madison Symphony Orchestra, Madison Opera, Madison Ballet, Wisconsin Chamber Orchestra, South Dakota Symphony, Minnesota Sinfonia, and Orpheum Theater of Minneapolis. She served as concertmaster of the Shepherd School of Music's Symphony and Chamber Orchestras as well as principal of the Aspen Music Festival and School's orchestras while attending on full scholarship.
Elise Parker began violin lessons at age 6 with Toyo Lang, then continued her studies with Nancy Lokken and graduated from Augsburg University Suzuki Talent Education. She graduated from all ten levels of the Suzuki Association of Minnesota Statewide Graduation.
Ms. Parker lives in Minneapolis and joined Augsburg University Suzuki Talent Education as an instructor in 2010. She is a member of the Minnesota Opera Orchestra and freelances throughout the Twin Cities.
---
Randi Kvam Hellman – Violin and Music Reading Class Instructor
Email: randikvamh@comcast.net
---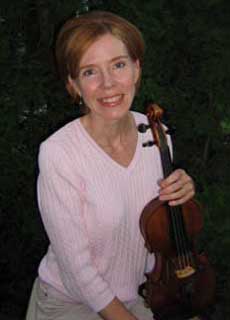 Randi Kvam Hellman has been a Suzuki violin specialist for over twenty five years. She has trained at all book levels in the Suzuki repertoire with such distinguished teachers as Mark Bjork, Linda Case, Carol Dallinger, Walter Haderer, John Kendall, Alice Joy Lewis, and Nancy Lokken. Her college and post-baccalaureate violin studies have been with Richard Massman and Kensley Rosen. She holds a BA in Theatre Arts and Psychology from the University of Minnesota.
She has taught in the Augsburg program since 1997, and regularly teaches as a guest clinician at workshops and summer institutes. Her previous teaching experience has included positions at San Francisco State University and, for ten years, at the MacPhail Center for the Arts. Randi has traveled with the Augsburg Suzuki Program to Spain and Mexico.
She has served on the board of the Suzuki Association of Minnesota as Treasurer, President-elect and President. Randi is also a Suzuki parent, with her daughter Laura playing violin. Her years of experience as both teacher and parent have deeply reinforced her commitment to the Suzuki talent education approach.
---
Karena Ferrier – Accompanist, Violin Instructor
Email: kmferrier@gmail.com

---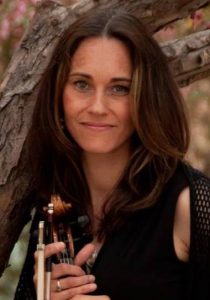 Karena Ferrier began her music studies at age three as a Suzuki violin and piano student. She holds a Bachelor of Music degree in Violin Performance from St. Olaf College where she was the winner of concerto competitions with both the St. Olaf Philharmonia and the St. Olaf Orchestra. Her graduate studies at the University of Minnesota included violin performance with Sally O'Reilly and Suzuki Pedagogy with Mark Bjork. During this time she served as a teaching assistant for undergraduate music theory courses. Her studies also include summers at the Aspen Music Festival, the Chatauqua Institute in New York, Bravo! Summer Music Festival at the University of Minnesota, and the American Suzuki Institute in Steven's Point, Wisconsin.
Ms. Ferrier is a violin instructor and accompanist with Augsburg University Suzuki Talent Education, and was one of the teachers who performed and taught in Spanish schools on the AUSTE Tour to Spain. She served as the accompanist for the 2010 Mexico Tour for five performances in Mexico City, Santa Fe, Morelia, and Guadalajara. In addition, she is a faculty member at the MacPhail Center for Music in the Early Childhood Music department, and performs as violist in the String Quartet Sonorous Strings.
---
Ellie Albers LeRoux – Violin Instructor; Cello Instructor
Suzuki Association of the Americas Teacher Trainer
Email: violinle11@gmail.com
---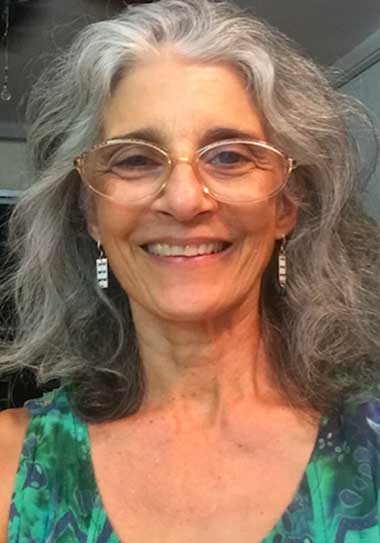 Ellie Albers LeRoux received her BA from DePaul University, where she started her life-long Suzuki training with Betty Haag and private cello lessons with Gilda Barston. She did graduate work under John Kendall, met and studied with Dr. Suzuki both in the U.S. and in Japan. Other influential teachers have been James Maurer and Doris Preucil. She is a SAA teacher trainer and has worked with students and teachers throughout the U.S.
Ellie has taught violin for over 40 years. She has also trained students on cello and viola setting up their foundation, has taught reading and coached many ensembles.
Ellie raised her 4 children in the Suzuki philosophy, beginning at an early age and either taught or practiced with them for many years. (The family listened to a vast number of Suzuki recordings on violin, viola, cello, piano, guitar and harp!)
Beginning her career in the Chicago area, she next taught in Colorado for 30 years. This is where she raised her family. Ellie comes to the Minneapolis/St. Paul area after 11 years in Hawaii, where she started a Suzuki program in a private K-12 school.
The author of Fantastic Fiddle Form, A Comprehensive Guide to Violin Position, she also composed a cd of whimsical tunes emphasizing posture. Ellie has compiled extensive teaching manuals as well.
"I am still learning and growing. Children keep me young and on my toes. They are beautiful, magical, and sincere. Their smiles and trust are precious gifts. I so appreciate the opportunity to witness their fun-filled natures, their growth and confidence, and their love of music."
Ellie loves to swim, run, paddle, do yoga, read and write and is in the editing stages of her biographical book about spiritual insights.
---
Stella Anderson – Chamber Music Coordinator and Coach
Email: stellaviolist@yahoo.com
---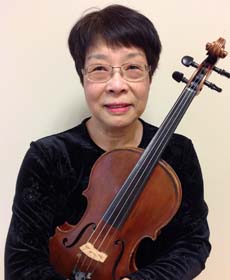 Stella Anderson has a Bachelor of Music Education degree from Indiana University in Bloomington, IN, where she studied with William Primrose and David Dawson. Ms. Anderson is a violist and founding member of the Sartory String Quartet, and maintains a large class of violists and violinists at MacPhail Center for the Arts.
Since 1998, she has been the Chamber Music Coordinator for Augsburg University Suzuki Talent Education. She serves as principal violist of the Wayzata Symphony Orchestra and the Minneapolis Pops Orchestra. During the summer she is the coordinator for the Sartory String Quartet Institute at MacPhail.
Ms. Anderson is a past president of the Minnesota chapter of the American String Teachers Association and recipient of the 1995 Minnesota ASTA Master Teacher Award. She is also an Artist member of Thursday Musical, an orchestra member of the award-winning Vocal Essence (formerly known as Plymouth Music Series), a board member of the Minnesota Youth Symphonies and MNSOTA (Minnesota String and Orchestra Teacher's Association), and an active solo, chamber and freelance musician.
---
Jim Bartsch: Orchestra
---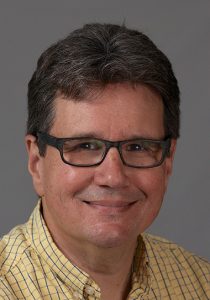 Jim Bartsch has been part of the MYS artistic staff for years, teaching the String Orchestra and the Philharmonic Orchestra.
A native of St. Paul, Jim, he attended Highland Park Jr and Sr High Schools. He earned a Bachelor's Degree in Music Education and a Master's Degree in Violin Performance. Following a 14-year stint as Education Director with the Minnesota Orchestra, he returned to the Public Schools in 2013, teaching Orchestra and Guitar at Highview Middle School, in the Mounds View Public Schools district. He has performed as violist in over fifty Minnesota Opera productions since 1998.
An active summertime hiker, Jim has climbed the highpoints of 44 US states, and 22 of the US peaks over 14,000 feet. A Twins Baseball fan, he especially enjoyed conducting MYS musicians on the National Anthem at Target Field in June, 2015, and looks forward to a similar gig (possibly!) as part of the 2016 World Series!
---
Eric Graf – Cellist
Email: ericmichaelgraf@gmail.com
---
Eric holds a Master's degree in Cello Performance and Suzuki Pedagogy from the Cleveland Institute of Music, where he studied with Dr. Melissa Kraut. He also holds a Bachelor's degree in Cello Performance from the University of Minnesota-Twin Cities, having studied with Ms. Tanya Remenikova. He has had years of teaching experience and is an avid teacher of all levels. He taught throughout the Cleveland area prior to moving to Minnesota.
Eric was assistant principal cellist with the Wheeling Symphony, section player in the Lexington Philharmonic, and finished his fourth season as principal cellist of the Mansfield Symphony. As founding member of the Aceso Quartet, he traveled to Denmark for a chamber music residency at the Hvide Sande Masterclass. Eric will perform as soloist with the Long Prairie Chamber Orchestra in April 2018, and has been a soloist with the Mansfield Symphony, Long Prairie Chamber Orchestra, and Central Lakes Symphony Orchestra. Eric loves solo, chamber, and orchestral playing equally, but has a soft spot for chamber music.
As the new cellist for the Lux String Quartet, Eric Graf is thrilled to be back in his home state of Minnesota. Eric is a freelance musician and cello teacher now based in the Twin Cities.
Eric believes everyone can learn an instrument. He also believes every student is an individual with their own strengths and needs, and he tailors his teaching approach for each student to help them grow the best they can.
---
Lou Ann Reese – Accompanist
Email: lreese@mcg.net
---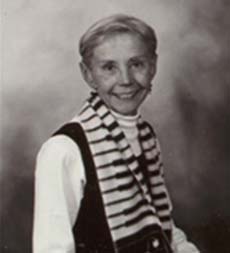 Lou Ann Reese became involved with Suzuki Talent Education in 1970, first as a Suzuki parent with her two children, and then as an accompanist. She accompanied numerous Suzuki Statewide Festival Concerts in Northrup Auditorium. In addition to Suzuki students, she accompanies a women's chorus and other instrumentalists. Ms. Reese also plays celtic harp and harpsichord.   She received her music training at Gustavus Adolphus College, and held a 40 year career as organist at Incarnation Lutheran Church in Shoreview, MN.